雅程设备实验型喷雾干燥机技术领航者
从500ML/H微型台式喷雾干燥机到5000ML/H中试型;
经久耐用,故障率低,很多客户05年06年的设备还在正常使用;
高温型,真空低温型,微负压低温型,有机溶剂型,都有从500-5000ML/H各种规格;
有精心设计的喷雾干燥喷雾造粒包衣一体机。
雅程实验型喷雾干燥机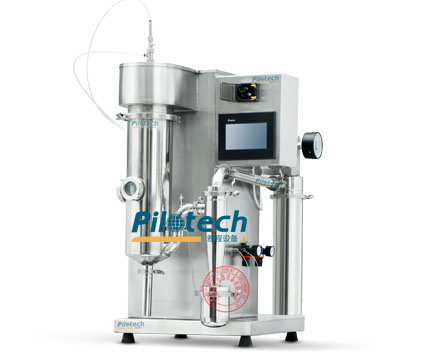 YC-500 实验型台式喷雾干燥机,体积小巧,可放置于实验台或工作台上,也可以安装轮子在地面使用。YC-500 实验型台式喷雾干燥机功率仅1.5KW,80MM高度,最小物料处理量仅10ML,非常适合实验室微量物料干燥。YC-500 实验型台式喷雾干燥机有良好的扩展性,能升级成氮气循环的有机溶剂喷雾干燥机,和真空低温喷雾干燥机,用于热敏物料的喷雾干燥。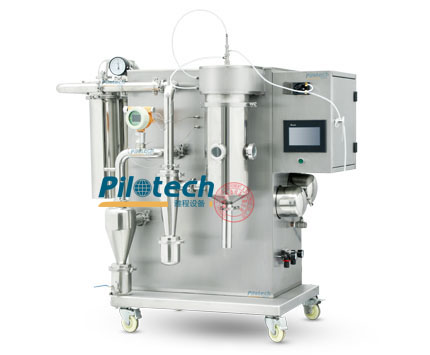 YC-015A 实验型有机溶剂喷雾干燥机,处理量为1500ML/H,最小一次实验仅需30ML物料,内置氮气循环系统和氧气监控系统,有机溶剂能在线回收,系统内氧气浓度高于设置的安全值时,系统不能开机或者自动停止运行,安全可靠。用于水溶液的干燥时,无需接入氮气,可以节约您的使用成本。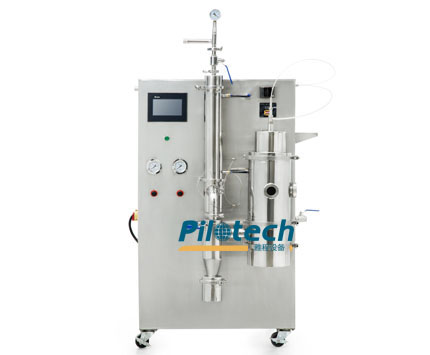 YC-2000实验型真空喷雾干燥机,处理量为1500ML/H,最低进风温度为50°C,最低出风温度仅45°C,适合于酶制剂益生菌疫苗和不耐热的高分子材料等热敏物料的喷雾干燥。我们还有500ML/H和3000ML/H的实验型真空喷雾干燥机供您选择。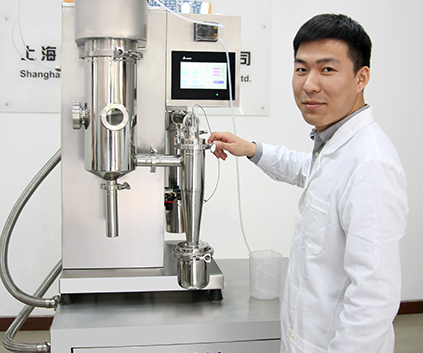 为什么可以信任雅程实验型喷雾干燥机?
雅程生产实验型喷雾干燥机已近20年;
雅程实验型喷雾干燥机全球用户3500多,出口到70多个国家和地区;
雅程实验型喷雾干燥机种类齐全,涵盖各种应用需求;
雅程实验型喷雾干燥机口碑好,很多新用户来自老用户的推荐。
Alain Daoust
B.Sc. Chemist
Hello Cathy! I am doing well. Spring Festival is over in China now? Back to work…, we are learning more and more with our new spray dryer. We are getting a lot of use out of the spray dryer as we attempt to create a powder from our oil in water nanoemulsions, and it seems to be working quite well. By the way, we love this new baby spray dryer!!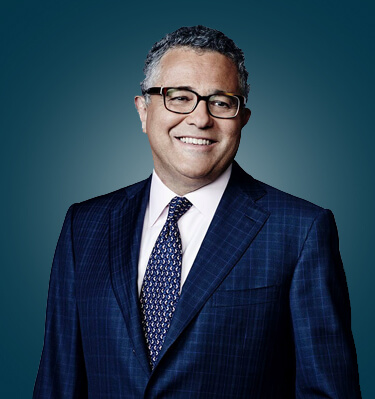 Lab Spray Dryer :The Complete Buying Guide
Pilotech has 15 years of experience in spray drying technology. According to your different requirements (capacity, temperature, particle size), Pilotech has developed different types of lab spray dryer to achieve the goal of your experiments.
Pilotech lab spray dryer covers a widely range of applications for food, pharmaceutical, chemistry and other industries, and it can be used for drying of aqueous solution or organic solvent material. We have exported our lab spray dryer to over 60 countries, like US, Canada, UK, German, Italy, Russia etc.
Pilotech Lab spray dryer body material is 304 stainless steel (316 stainless steel is optional), atomizer is made of SUS 316 stainless steel.
Each Pilotech lab spray dryer is equipped with the large touch screen of the world-famous brand Delta, easy to operate.
All Pilotech lab spray dryer produces low noise, create a comfortable laboratory environment.
Pilotech lab spray dryer's max. capacity can be up to 4L/H, and a minimum of 30ml sample can be handled per batch, both the pilot test and lab test.
Detailed instruction manual will be provided, teach you how to operate the lab spray dryer step by step. Until now, all our foreign customers successfully installed and operated our lab spray dryer with a great reputation.
All means of transportation are acceptable, by sea, air or land.
Pilotech lab spray dryer warranty is one year, if any part is broken during the warranty period, Pilotech will delivery one new part for free(Except for the damage coursed by human factors). Meanwhile, if you have any questions during operation, feel free to contact us, our after-sales service team will contact and help you within one working day.
If you are looking for one set suitable lab spray dryer, we have YC-015, YC-018 and YC-500 general lab spray dryer for aqueous solution, YC-1800, YC-2000 and YC-3000 low temperature lab spray dryer for heat-sensitive material, YC-501, YC-015A and YC-018A for organic solvent materials.
Welcome your inquiries for Pilotech lab spray dryer, we will reply you in 12 hours.
Types of lab spray dryer
Spray dryer can be divided into centrifugal spray dryer, pressure spray dryer and airflow spray dryer, which differ in their method of atomization. Centrifugal spray dryer is most common in laboratory at first, then pressure spray dryer become popular, but both show great limitations for laboratory use.
1) Large size, most of them cover an area of about 3 square meters;
2) Noisy, most of them have a noise level of above 100DB, causing a significant impact on the working environment of the laboratory;
3) High power consumption, most of them have a capacity of over 13KW;
4) Large sample volume, at least 2L of sample is required for each test, material preparation is troublesome.
In recent years, airflow spray dryer have become more and more widely used in laboratory because of its small size, low noise, low power consumption, and ease of use.
How a spray dryer works?
1) How centrifugal spray dryer works?
Liquid material is pushed by a peristaltic pump to a high-speed rotating atomizing disk, due to the centrifugal effect, a film of the liquid is formed and moves to the edge of the disk, where the liquid atomizes into small droplets and rapidly dries into powder in heated air flow in 3-5s.
2) How a pressure spray dryer works?
Liquid material is pushed into the spray dryer by a pressure up to 2-20MPa where it atomizes into small droplets. Such droplets have a big surface-to-volume ratio and can be dried in heated air flow in 10-30s. Most of the particles are collected through the discharge slot at the bottom of the tower, and the finer particles are separated from the exhaust air with a cyclone separator and collected with a collection bottle at the lower end of the cyclone separator as fine powder products.
3) How an airflow spray dryer works?
Liquid material is pushed by a peristaltic pump into a dual-flow atomizing nozzle, and is atomized under the action of compressed air. The atomized droplets are dried within 1-2 seconds in heated air flow. The powder particles are taken down and separated from the air flow by a cyclone separator and collected with a collection bottle, while the exhaust air is expelled or recycled.
The advantages and disadvantages of lab spray dryer and vacuum freeze dryers
Both spray dryer and vacuum freeze dryers are widely used in laboratories, and both have their specific advantages – spray dryer are fast, use less power, and can adapt to a wide range of material concentration; while vacuum freeze dryers impart higher solubility to the products, and can meet the strict conditions required for some heat-sensitive materials.
Applications of lab spray dryer
Lab spray dryer are widely used in food, pharmaceutical, energy, chemical, battery, mineral, life science, material science, clothing, paper, ceramic and other industries.
Food: Lab spray dryer are widely used in production of dairy products, food additives, flavors, spices, condiments, protein powder, instant tea powder, instant drink, lipid powder, fruit and vegetable powders and functional foods;
Pharmaceutical industry: spray drying can be widely used in the production of bulk drugs and traditional Chinese medicine, such as Amoxicillin, Ampicillin, Aspirin, Dihydrostreptomycin, Kanamycin, Ampicillin, Penicillin, Tetracycline, Streptomycin, Chloramphenicol Succinate, Sulfathiazole, Vitamin A, Vitamin E, Vitamin B12, aluminum hydroxide, aluminum sulfate, glycolipid, amylase, barium sulfate, calcium lactate, calcium pantothenate, hormones, L-lysine, niacin, protease, rutin derivative, liver essence, Chinese medicine extracts, etc.
Materials science: spray drying is also used in large scale for production of lithium batteries, nano materials, ultra-fine powders, lithium iron phosphate, graphene, modified starch, metals, polymer materials, composite materials, ceramics, building materials, electronic materials, etc.
The history of Shanghai Pilotech Lab Spray Dryer
Shanghai Pilotech Co., Ltd. began producing lab spray dryer since 2005, and our products are now used by more than 3,000 universities, research institutes and R&D departments of enterprise around the world. Shanghai Pilotech regularly contacts users to understand their needs and pain points, and successively developed laboratory organic solvent spray dryer, negative-pressure low-temperature spray dryer, vacuum low-temperature spray dryer, integrated spray granulation and coating machine, vacuum freeze spray dryer. Our products have greatly simplified rapid drying of heat-sensitive materials such as enzyme preparations, sugar-containing materials, and heat-labile polymers in laboratories, and dry-granulating of ceramics and catalysts that require a particle size of about 80 microns. Shanghai Pilotech has developed concentric spray nozzle in 2016, solving the long-existing problem of eccentric spraying.
Major components of Pilotech lab spray dryer
All major components of our lab spray dryer are from world-renowned brands. The touch screen and PLC module are from DELTA, Taiwan, the world's largest manufacturer of touch screen and PLC, which has service outlets all over the world. If you encounter any problems in touch screen or PLC, in addition to contacting us, you can also directly contact DELTA's local outlets.
The fan of our machine is from HENGFENG, Taiwan; the peristaltic pump is from RS or JIEHENG; and the compressor is from Panasonic.
The spray nozzle is made of SUS316 stainless steel; the body of the machine is made of 1.5mm-thick SUS304 stainless steel. The YC-015 lab spray dryer has a build-in oil-free air compressor, whose compressed air tank is also made of SUS304 stainless steel to prevent corrosion of the tank due to long-term exposure to water vapor.
Which lab spray dryer is best for you?
7.1 Materials with high sugar content, such as Chinese herbal medicine extract or fruit and vegetable powder;
For these materials, our low-temperature spray dryer, such as YC-1800 and YC-018, may be the choice.
Sugar may melt and become very viscous at high temperature, so material with high sugar content may stick to the wall of the drying room when heated. To solve this problem, our low-temperature spray dryer apply some level of vacuum to assist drying, so that the inlet air temperature can be reduced to 105°C. At this temperature, the sugar in the material will not melt and will not stick to the wall.
7.2 Heat-sensitive materials, such as enzyme preparations, probiotics, heat-labile polymers, etc.;
For these materials, our vacuum spray dryer may be the choice, which are available in three specifications: 500ML/H, 1500ML/H, 3000ML/H.
These materials may experience chemical or biological changes at high temperature, and our vacuum spray dryer can operate with an inlet air temperature of 50 ° C to prevent these changes.
7.3 Materials in organic solvent;
Due to the flammable and explosible nature of organic solvents, a nitrogen cycle system(inert loop system) and a solvent recovery system are required to avoid explosion during the drying process. Our closed-cycle spray dryer, equipped with inert gas circulation system, are well suited for such materials, and are available in 500ML/H, 1500ML/H, 3000ML/H and 5000ML/H capacities.
7.4 Materials that should form large particles after drying, such as catalysts, ceramics, etc.;
Catalysts and ceramics sometimes need to be larger particles with a size of 50-80 microns for better performance – many catalysts must be over 50 microns for better catalytic effect and ceramic tablets need particles with a size of 50-80 microns for better molding. However, the average particle size of spray-drying products are often 1-25 microns. Our YC-018 laboratory-scale and YC-019 pilot-scale spray dryer can produce 50-100-micron particles, which meet the requirements of ceramics and catalysts.
7.5 Materials that need granulation or coating after drying;
For some materials, the desired particle size can hardly be achieved simply by drying, so you need further granulation and coating processes. Our YC-1000 spray granulator achieves all three functions seamlessly.
Customers of Shanghai Pilotech
Our laboratory scale spray dryer, has more than 2000 customers in China, including Tsinghua University, Peking University, Chinese Academy of Sciences, University of Science and Technology of China, Zhejiang University, Nanjing University, Wuhan University, Tianjin University, Sun Yat-sen University, Nankai University, China Agricultural University, Chinese Academy of Agricultural Sciences, Chinese Academy of Fishery Sciences, Jiangnan University, Fudan University, Shanghai Jiaotong University, Xi'an Jiaotong University, Shandong University, and Hunan University. Our products are also exported to more than 70 countries and regions, including the United States, the United Kingdom, France, Germany, Italy, Russia, Singapore, Chile, Japan, South Korea, Malaysia, Australia, users including Princeton University, Harvard University, University of Singapore, Hong Kong University of Science and Technology, Chinese University of Hong Kong, and Stanford University. There are now more than 3,500 users around the world using our lab spray dryer.
Factory inspection of our lab spray dryer
All our spray dryer must pass strict test before leaving the factory. After production of each spray dryer, we'll first conduct a strict visual inspection to ensure that there are no problems in its appearance; then run the spray drier with no load for 24 hour to test the touch screen, PLC, temperature probe, fan, air compressor, heater and other components; and at last use a standard sample to test functionality of the equipment. If all test results are OK, the equipment will then be cleaned and packed for shipment.
After sales service
We offer a one-year warranty for the whole machine, which covers any non-artificial damage to the machine within 12 months after receipt. Our equipment is highly modularized, and all modules can be easily replaced. Our experienced engineers can quickly pinpoint the problems based on the error description and help customers solve the problem.